My head is full. Full of lots of things I need, want or have to get done by the end of the year, and it's affecting my creativity. So, you'll have to bear with me while I get my head around it all, and work out my priorities for the next 6 weeks, before my head explodes!!
Lets start with what I have been up to. Firstly, Hexy 2 has had a lot of attention, it's been the perfect sofa project when I couldn't get to my machine. It's fully squared off, but I want to add about 4 rows to the width now, just so it covers a single bed a bit better, oh well back to it then.
I have also decided to hand quilt it, so I can't see it being finished before the end of the year, but will hopefully be finished early next year, it's a good winter project.
Secondly, I have started to construct this, as I wanted to see how it looked, and if it was going to live up to my hopes/expectations.
It most definitely does. I need to make quite a lot of blocks for it though, so it may well go on the back burner until the new year, unfortunately.
So, here goes with the lists, to help clear my head a bit. First up, the Must Do list:
1. Quilt for Archie. This is for a friend of mine, whose Grandson is being adopted into a new family in the very near future, so I need to get this completed asap.
2. Secret squirrel project. No specific deadline but I need to get my bum in gear, as it should have been finished already
3. another secret squirrel project, like above, and now it's bothering me!
4. Bags or something similar made out of the other sparkly Frozen fabric I have, 1 for eldest daughter, and 1 for each of my nieces, deadline, Christmas.
5. Ornament for the tree for 2014, I have these fab cross stitch patterns from Satsuma Street on Etsy, and would love to get them made up.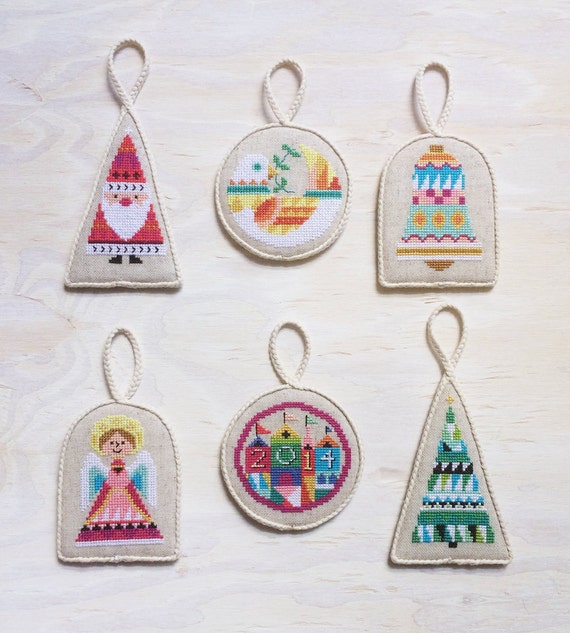 Like to do:
1. Christmas Quilt- I really want to get one made, but with the big list of must do's might not be feasible :o(
2. Hand Hoop framed and put up, need to add 2013 to it too, as baby hand is obviously missing :o)
3. The second House Quilt from Stitch Tease, all it needs is a little quilting and binding and it will be done, it's an easy finish :o)
4. At least one other from my FAL list, it's currently at 10, so if I can knock a couple off the list i'll be firmly in single figures, which would be major progress since the start of the year :o)
I'm going to get firmly focused on the must do list, so I can get to the "like to do's", and hopefully start 2015 with a clearer WIP pile, as it's planned on being another very busy year!
So, what's on your must do list before the end of the year?
Ange x